After Pamela Anderson, David Hasselhoff and Dame Edna Everage, this year it is Priscilla Presley who takes part in the annual Pantomime Extravaganza in Wimbledon, which has become a part of the British festive tradition. Mrs. Elvis Presley plays the vain and wicked queen in the musical, but it seems she was not at all comfortable with the stage or the script.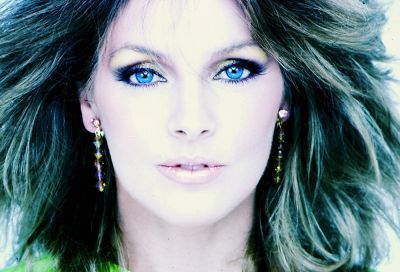 It looked like Priscilla would just fall off the stage, unable to handle her heavy gowns. In spite of her grand entrance, the actress became uncomfortable with the dialogue delivery and seemed to be forcefully speaking without any emotion or animation.
However, as the show progressed and the jealous queen turned more wicked and darker, her performance got a boost and the audience found it easier to hate her character and like her characterisation.
The Weak Snow White and her prince charming failed to make a mark, but the stage lightened up with the arrival of the Seven Dwarfs, especially Warwick Davis as Professor. Davis added life and energy to an otherwise dull pantomime.
A Gangnam style dance number was also put into the show to add jazz and colour, but it could do little to make it an evening to remember or even enjoy.