After YouTube, now one can search for 'Gangnam Style' in the dictionary too. Psy's trendsetting Gangnam Style dance not only became the most viewed video in YouTube history and made the world dance to its tunes, but has also recently taken a place in the Collins dictionary.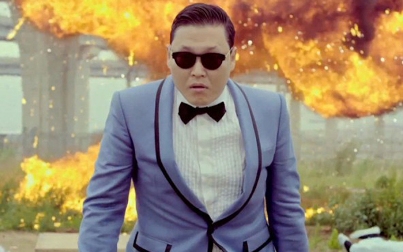 The dictionary is adding words that made an impact this year and is also likely to be significant in years to come. Few of the words to be added this year besides Gangnam Style are Fiscal Cliff, Mummyporn, Superstrom and Romneyshambles. The word Fiscal Cliff was much discussed when the deadline for agreement on government spending came to a close in the US. Romneyshambles on the other hand is of British origin and was made popular after Mitt Romney's visit to London in July, 2012, where the preparation for the Olympics was questioned. Mummyporn became famous with the popularity of 'Fifty Shades of Grey' and Superstorm was coined for hurricane Sandy that created havoc in October, 2012 throughout the east coast of America.
An inclusion of a word for one year doesn't guarantee a permanent place for it in future years. However, according to Ian Brooks who is  the consultant editor of the dictionary, Gangnam Style seems to have cemented it place well in the publication. Out of 7000 word submissions on its online database, Collins chose 12 to be based on the frequency of use, variety of places where the word has been used as well as their longevity in people's mind.