To mark the 50th anniversary of the famous science fiction series 'Doctor Who' which first started in 1963, all the eleven doctors are to feature on special sets of Royal Mail Stamps in 2013. While the doctors are getting first class stamps, the notorious villains like the Daleks and the Cyberman, who made the lives of the doctors pretty difficult over the years are getting a second class set.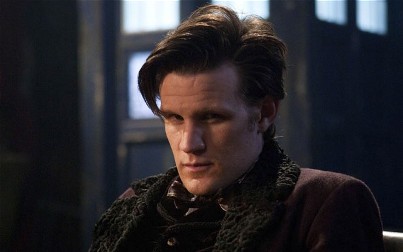 The Royal Mail stamps commemorating the brilliant actors who played the doctor over the years and the great villains who made the doctor look better and greater will be available in March, 2013, according to reports.
The time travelling adventure series which was revived in 2005 after a long hiatus of sixteen years, promises to deliver the best surprises in its golden anniversary year.  The role which was brought to life for the first time by William Hartnell and later made popular by Tom Baker, David Tennant and Patrick Troughton is presently being played by Matt Smith.
Clara, played by Jenna Lousie Coleman on the Christmas Day episode, will be the new companion of the doctor in 2013. The coming year is promising to be the best year in the fifty year history of the Doctor Who series.