The charming Jennifer Lawrence tripped on the Oscar stage as she went to receive her award for 'Best Actress' on Sunday night in Hollywood, Los Angeles. She went on to receive a standing ovation from the crowd at the Dolby Theater and was left blushing due to her faux-pas.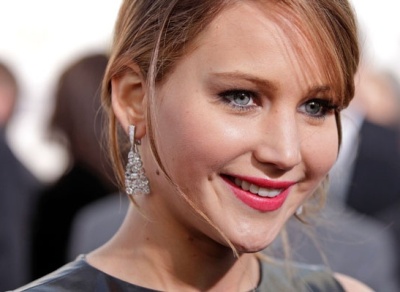 She thanked the audience and then chided the insincerity of their standing ovation saying they only did so because she tripped and they felt bad. Last month Jennifer had a wardrobe malfunction at the Screen Actor's Guild awards wherein her Dior dress got caught under the leg of a chair and she ended up revealing more than she intended to.
During a red carpet interview with Ryan Seacrest, Lawrence said that she had shortened the train of her Oscar dress by 6 inches, as she feared another mishap was inevitable. She also spoke about her nerves and how stressful the prelude to the Oscars had been.
'The Hunger Games' star beat the competition from French veteran actress Emmanuelle Riva and Jessica Chastain to win the Best Actress accolade for her role in the film 'Silver Linings Playbook'.