On August 4, 2013, software giant Microsoft has cut prices of its Surface Pro tablet. After the price decrease, the 64-GB model will be available for $799 and the 128-GB model will be available for $899.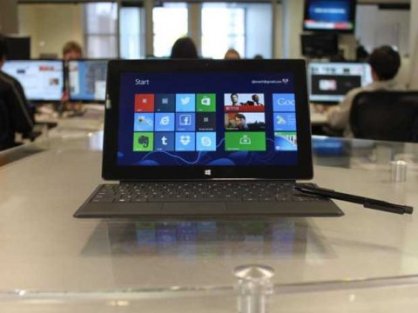 Surface Pro's Touch Cover and Type Cover keyboard accessories will still be sold separately and will be priced at $119 and $129, respectively. The software giant has confirmed to the Verge website that the discount will be available until August 29, 2013. The latest price cut has arrived just in time, as gadget enthusiasts can take advantage of the back-to-school shopping rush.
Traditionally, this is a difficult period for device sales, but the discount can persuade on-the-fence business users to finally go for it and buy the device, as well as indicate that an updated Surface Pro is imminent. Despite all offers, the tablet of Microsoft has not sold that well, as competitors promoted their devices on the market before. The outlook of the Surface Pro is not necessarily optimistic, even when it is available with a discounted price.
The $100 decrease is coming into effect after the $150 price cut of the Surface RT. The price cut of the RT device indicated its failure in the market.
Photo Credits: Business Insider