Portraits of the legendary US singer Bob Dylan will be exhibited in the UK and will be hosted by the National Portrait Gallery in London. From September 2013, a series of 12 pastel works – which represent a mix of both real and fictitious characters – will be displayed at the museum.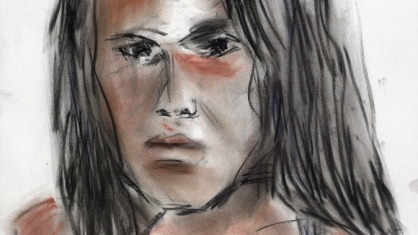 The 72-year-old singer has drawn and sketched since childhood, but has exhibited his art publicly only for the past several years. John Elderfield, art historian, said that the works were products of the same extraordinary and inventive imagination. So far, the images from Bob Dylan: Face Value have not been shown anywhere.
Sandy Nairne, director of the National Portrait Gallery said, "Bob Dylan is one of the most influential cultural figures of our time. He has always created a highly visual world either with his words or music, or in paints and pastels." This is not the first time that the drawings of the 'Times They Are A-Changin' singer have been displayed.
In 2008, the Halcyon Gallery in London displayed drawings and sketches from his periods on the road between 1989 and 1992. Moreover, in June 2013, the veteran singer was nominated for France's top distinction, the Legion d'Honneur. The famous singer was also made an honorary member of the American Academy of Arts and Letters.
Photo Credits: ITV