UKTodayNews.com: For the first time in six years, the Miss America pageant made its way back to Atlantic City and crowned its 2014 winner. The glamorous event – held on September 16, 2013 – featured plenty of elegant evening gowns, interesting swimsuits, big numbers, dancing, singing and much more. The night's big winner, the 24-year-old Nina Davuluri was the first contestant of Indian heritage to become Miss America.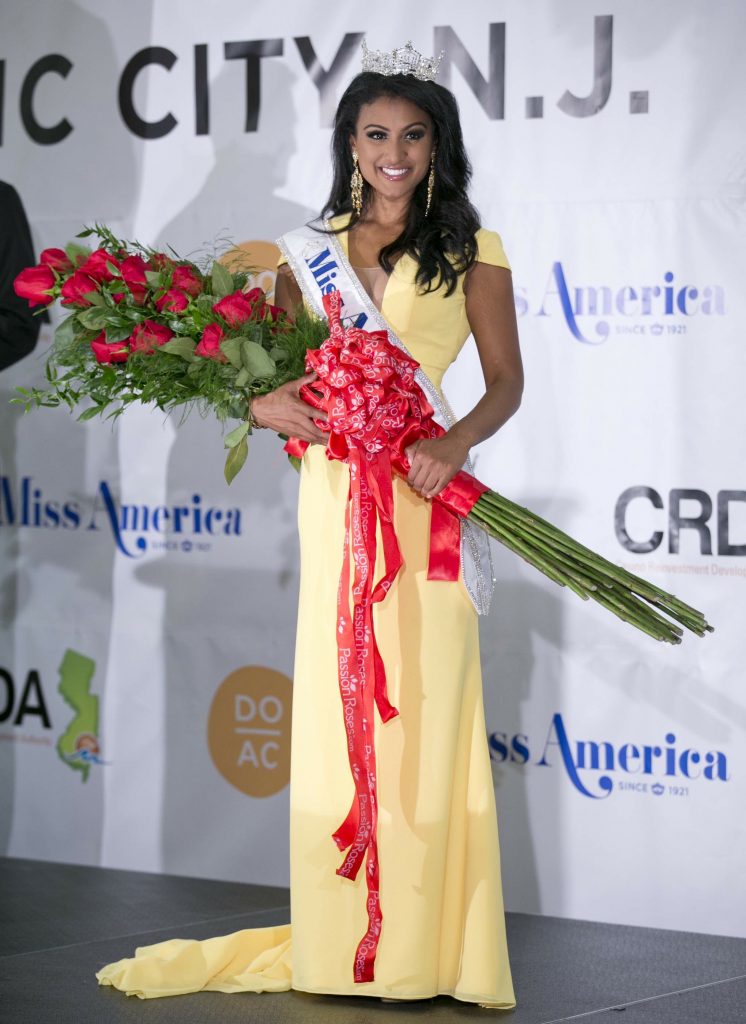 The native of Syracuse is the second consecutive Miss New York to be crowned Miss America, as she succeeded the previous winner, Mallory Hagan who won the pageant in January 2013, in Las Vegas and the Miss America Organization will make sure to compensate Hagan for her short-lived reign. Davuluri's talent routine included a Bollywood fusion dance and the new Miss America is hoping to become a doctor, just like her father.
After all contestants introduced themselves in a pre-taped segment which featured interesting catchphrases and the first part of the competition – announcing the semifinalists – was over, it was time for one of the most-anticipated segments – the bikini contest. Some of the night's most popular bikinis were green, red, white, black and animal prints. Miss Kansas, Theresa Vail was the first-ever contestant to show off her tattoos, while Miss Florida, Myrrhanda Jones was barefoot and wore a bedazzled knee brace after a fall during rehearsal.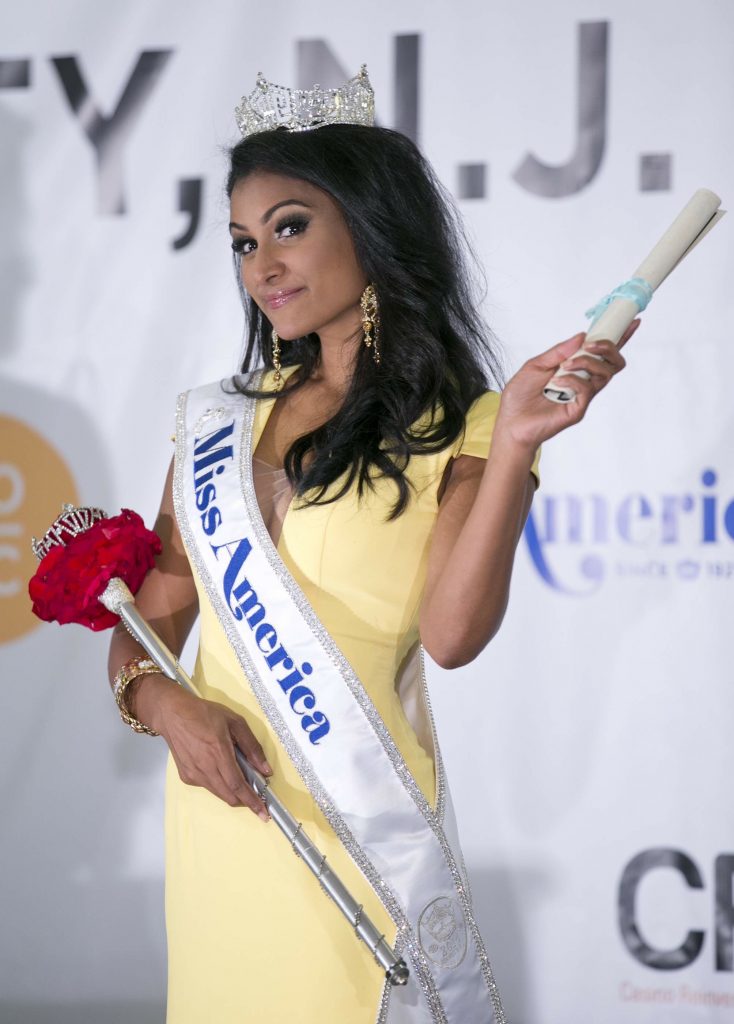 The first runner-up was Miss California, Crystal Lee, while other top 5 finalists were Miss Minnesota, Rebecca Yeh, Miss Florida, Myrrhanda Jones and Miss Oklahoma, Kesley Griswold.