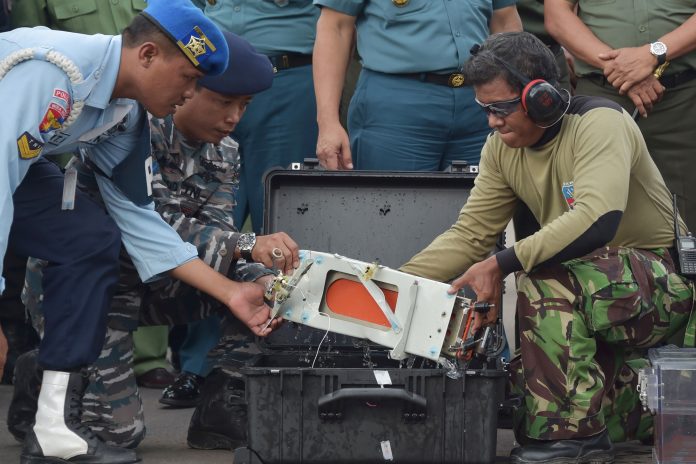 After recovering the first black box, the divers have successfully retrieved the second cockpit black box of the crashed AirAsia flight from the Java sea bed on January 13, 2015. The recovery of the cockpit black box can provide important information and the actual reason why the AirAsia aircraft crashed.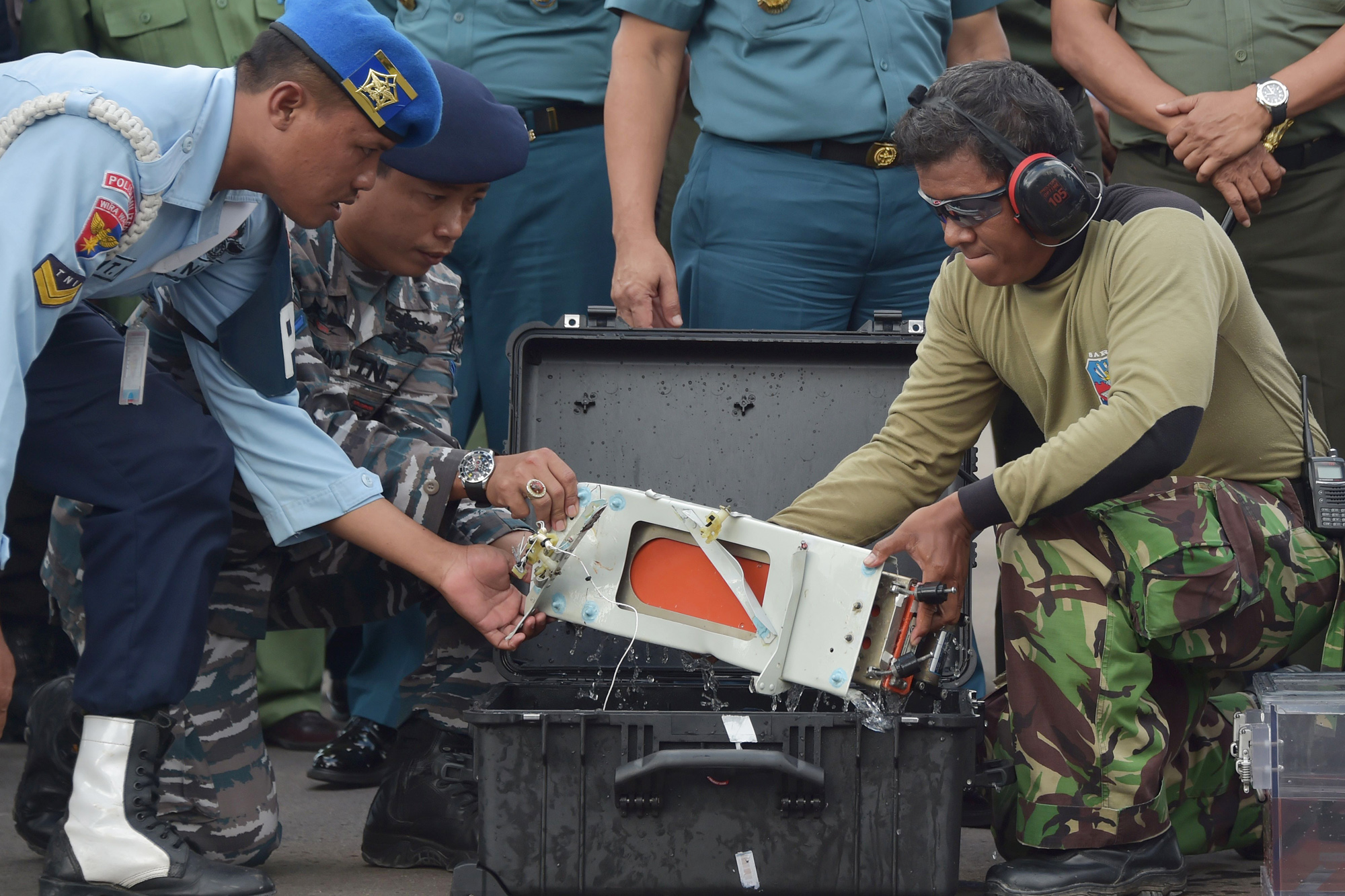 The second black box was taken out of the wreckage from beneath the sea at a depth of about 30 meters. The first box was recovered just a day before on January 12, 2015. The devices will be sent to the capital Jakarta where it will be analyzed. The process is expected to take about two weeks. The black box records in a two hour loop and all the discussion between the captain and the co-pilot is expected to be available.
The AirAsia flight disappeared from the radar when it was flying towards Singapore from Surabaya, Indonesia on December 28, 2015. The flight was carrying about 162 people but only 48 bodies have been recovered. Reports say that the decomposition of the body is making the identification process even more difficult. About all the passengers and the crew were Indonesian.
The voice recorder records all the conversations between the pilots and the the air traffic controllers and all the noises in the cockpit. This also includes the possible alarms or explosions.
Photo Credits: thenypost