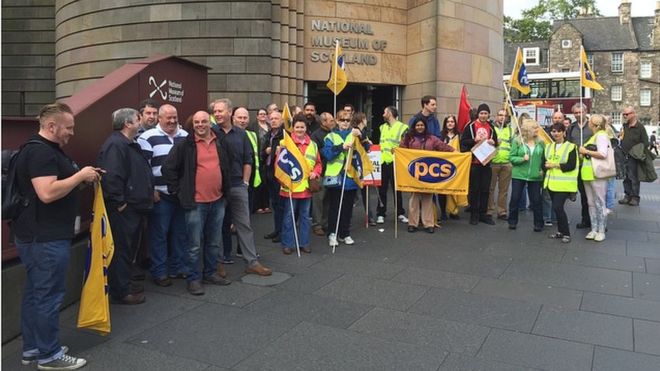 A seven day strike has begun at the National Museums of Scotland on August 24, 2015. The staff members have begun the strike as a part of the union campaign which is now in its 18th month to protest against the removal of the weekend allowance from new members of staff.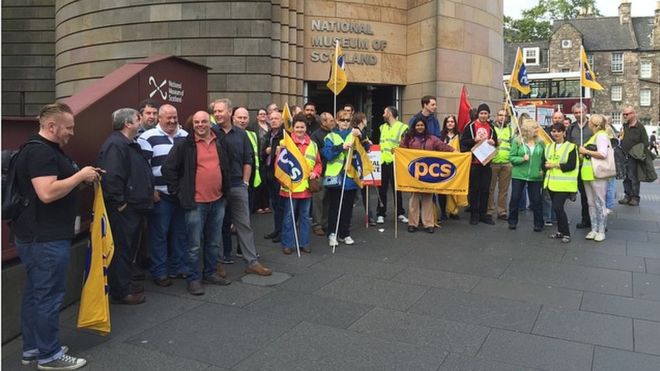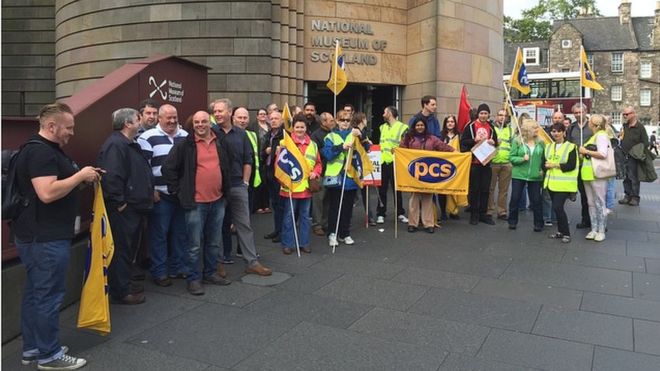 The recent action has been taken at a time when the city is at its busiest for the Edinburgh Festival. It has been announced by the Public and Commercial Services union that more than 120 members were on strike after the talks with the National Museums Scotland failed. The strike has caused disruption in the national War Museum as well as the National Museum of Scotland.
The Union officials said that the changes in the pay had created two rates for the staff members as people who get the allowance as they were employees before 2011 and those who do not. The officials have said that the withdrawal of the allowance can reduce the pay of the individual between £2,000 and £3,000.
Industry officer Alan Brown for PCS Scotland said, "This has been an 18-month long dispute now and essentially it's about fair pay." The spokeswoman of the National Museum Scotland said that the National Museum of Scotland and the National War Museum will be partially opened on Monday.
PHhoto Credits: Viral Bhayani