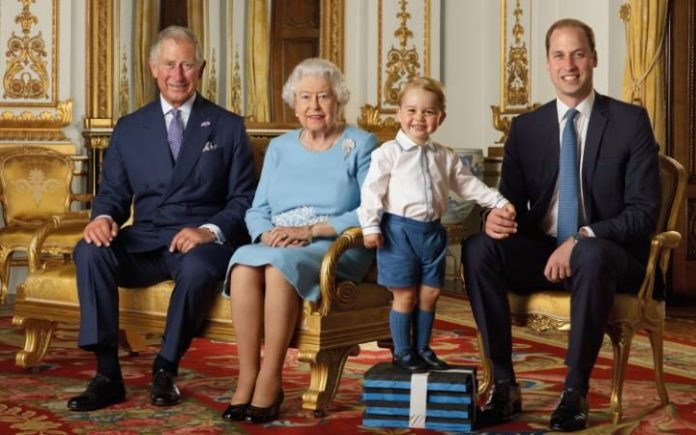 The British Royal Family has released pictures to commemorate Queen Elizabeth II's 90th birthday which is just a few days away. The royal family wanted to celebrate this milestone with a sheet of commemorative stamps that will be sold by the Royal Mail.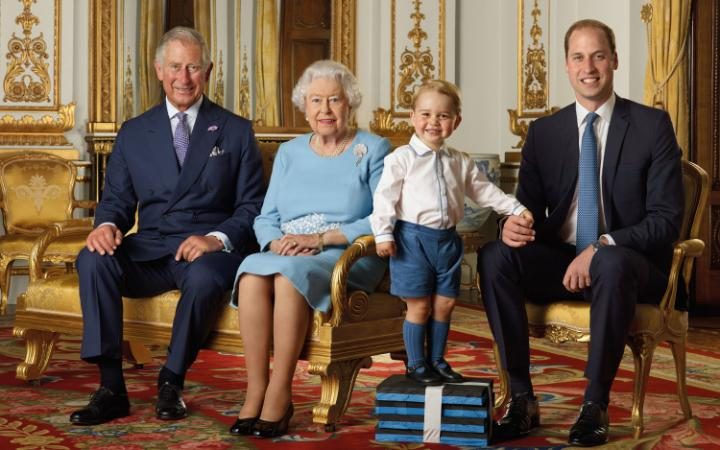 Prince George was the one who stole the spotlight in the picture and is seen standing next to his father Prince William. The first child of Duke and Duchess of Cambridge was seen standing on four blocks of foam besides his 'gan-gan' Queen Elizabeth II. This will be the first appearance for Prince George on the royal stamp.
Reports say that the picture was released last summer but was released on April 19, 2016. The stamps will feature snapshots of heads of each of the family members from the photograph and will be on sale from April 21, 2016 which is just in time for the Queen's birthday on April 22, 2016.
Moreover, the Royal Mail will also be issuing six commemorative stamps that will show the Queen's role in public as well as at home over 90 years. The photoshoot was so secretive that photographer Ranald Mackechnie had kept it away even from his wife. Mackechnie added that his wife will find out only when the stamps will be made public.
Photo Credits: telegraph