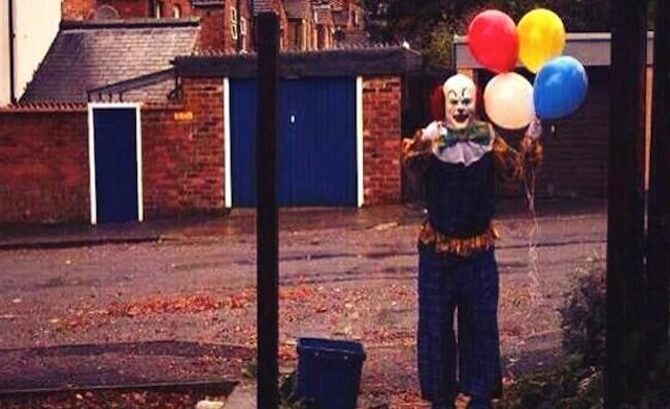 Lately, there have been countless reports of frightening masked characters appearing globally. The initial sighting happened in the USA in August 2016, when a man disguised as a clown was arrested for reportedly prowling in the woods in Kentucky. It appears that the craze dates back even further; reportedly there were several sightings of a menacing clown in Lancashire in 2013.
Since then, several reports have materialized, alternating from weird to the absolutely menacing. The epidemic of these scary clowns has quickly extended across the world to the UK, Australia, Canada and Brazil. These terrifying figures lurk in parks or woods and occasionally give chase. The fad has even reached North Wales where a disturbing clown was spotted nearby a children's play centre.
Coulrophobia, a clinical fear of clowns, is a widely known psychological condition. Ben Radford, author of "Bad Clowns" explains that there is seems to be a higher incidence of clown sightings throughout times of societal anxiety.
An instance in Newcastle saw an adolescent in clown regalia arrested for possession of a blade. In another reports, a mother stated that a male clown attempted to abduct out of her arms while waiting for the bus.
Another case saw a disturbing clown trying to bait children into a woodland area. More incidents reports include a student who was pursued through the streets by a clown in Newcastle, and masked clowns harassing schoolgirls in Essex.
In another incident, a creepy clown allegedly tried to lure children into the woods near a residential area.
However, the craze seems to stretch back even further than that with several sightings of a creepy clown in Lancashire in 2013.
Although clowns were intended to be a figure of humor and entertainment, the traditional clown's makeover into a spine-chilling character has been facilitated by Stephen King book "It." A remake of the 1990 film adaptation will be out in cinemas next year.
McDonald's, a giant in the Fast Food Industry, have too been affected by the phenomenon. They have issued a statement saying that public appearances of its mascot, a friendly clown know as Ronald McDonald, will be limited during this disturbing time.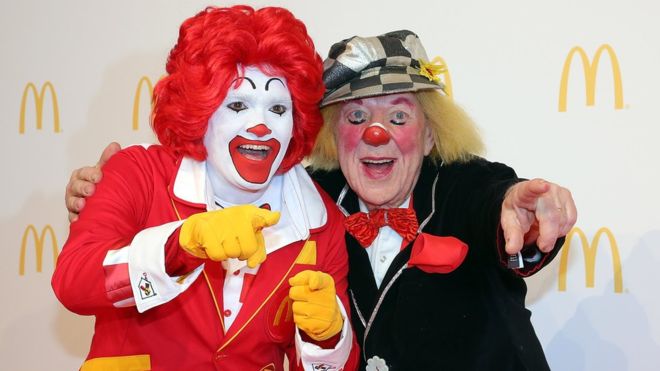 "McDonald's and franchisees in local markets are mindful of the current climate around clown sightings in communities and as such are being thoughtful with respect to Ronald McDonald's participation in community events for the time being," a statement said.
In another incident, a student dressed as a chainsaw-wielding clown was filmed chasing other students on a UK university campus. He has apologized saying he was "only chasing his friends".
Police in the United States have increased presence outside of some schools, and have requested that costume shops refrain from selling these clown masks.