Crystal Bowersox performed on American Idol last night after being admitted to hospital on Tuesday – for a reported complication with diabetes – and this girl was really awesome on stage.
Putting her health issues behind her, the 24-year-old wowed the American Idol judges with a mind blowing performance of Creedence Clearwater Revival's "As Long As I Can See the Light."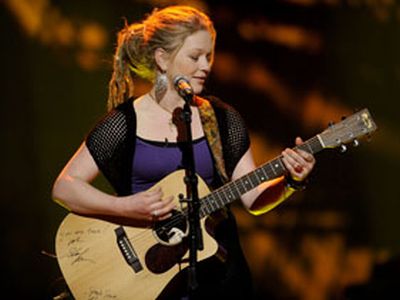 According to reports, the very sarcastic Simon Cowell was also praising her for her performance. He said: "What's great about you is that you didn't play the whole sympathy thing, you chose a great song. I have to tell you something, Crystal. I completely mis-underestimated you from last week."
Simon also said, "I think we've got a really serious artist with you. Congratulations."
Ellen also was undoubtedly a fan of Crystal Bowersox. She said: "I'm so glad you're here today. I was so scared for you. Please stay healthy. We need you here. You're amazing."
Looks like this girl is one of our top American Idol favorites this season!