UK Today News: The Seismological Institute of the Philippines reported today that an Earthquake of Magnitude 6.2 struck the west of Manila, Philippines.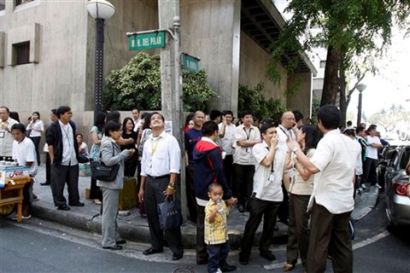 Reports say that many buildings felt the shock of the Manila earthquake which forced all employees to run out of the buildings into the streets. As for now its no damage or casualties are reported.
The earthquake is reported to be about 10km under the sea.
The epicenter was located 86 miles (139 km) from the capital, Manila, Philippines. , and was about 72 kilometers (45 miles) deep.
The world has seen a number of earthquakes taking place ever since 2010 began – the most destructive being the Haiti earthquake in Jan 2010 and the Chile earthquake in Feb 2010.