UK Today News: Jennifer Knapp Reveals That She Is Lesbian

A rising star in the Christian music rock scene, Jennifer Knapp was very well know for her debut album "Kansas" in 1998 with her single "Undo Me".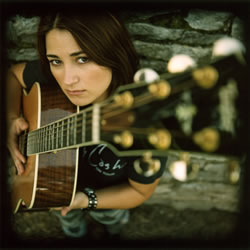 She went on to be a Grammy nominee of her album "Lay It Down" in the year 2000.
Later she released another album called "The Way I Am", since this album she went away from the music scene and came back just last year. This return to her music has a new found strength and she has pronounced herself a lesbian.
She now is the first Christian genre singer to openly say she is gay, and now she is trying to find success with a mainstream album. In the meanwhile she is just preparing herself to what she may have to deal with the Christian community.