Fabrice Tourre, a worker from Goldman Sach who is facing charges of fraud is allegedly going to get a huge bonus, according to new reports that came out yesterday. The bank is still permitting Fabrice Tourre to work for the bank in London, in spite of the lawsuit on him by US regulators.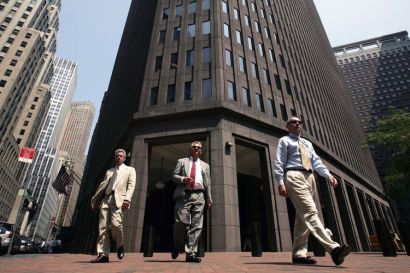 Fabrice Tourre moved from US to London back in 2008, and reports say that he can now claim a $3.2 billion bonus. The man who is known to call himself the fabulous Fab, is been targeted by the US securities and exchange officials in connection with the $650 million Toxic Subprime Deal, which is to be blamed for the worldwide economic crash.
SEC claims that Tourre boasted in his emails about the his plans in creating investment deals that were made to fail. One of the main victims of the scam was the Royal Bank of Scotland, which had to saved by the billions of pounds from UK taxpayers.