UK Today News:Live Oak High School Students Sent Home For Wearing American Flag Tees on Cinco de Mayo
In Live Oak High School, California, five high school students were threatened by the vice-principal that they would be suspended for coming to class with the American Flag adorned on their T-shirts on Cinco de Mayo.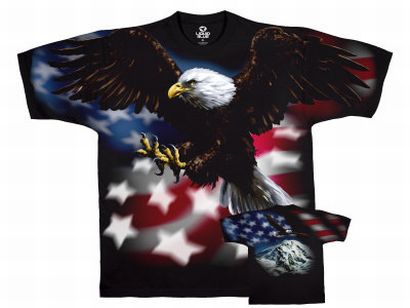 According to reports, Live Oak High School in Morgan Hill, California had a strange day yesterday when the principal warned the students to remove their America flag bandannas and to turn the American Flag T-shirts inside out, after receiving complaints that t shirts worn by them were provocative.
The principal allegedly warned them and told them that if they do not obey what he told them to do, and returned to their classes the same way, they would be suspended from the school. However, the students went home and took the day off.
The reactions from the students for this act from the school was mixed although. One of the US students said that a person can express his patriotism for his country any day he wants. But some said that the gestures from the American students was hurting and offended the pride of their Mexican holiday, and they should apologize for this.
One of the students who wore the American flag tee on Cinco de Mayo said: "I'm not going to apologize. I did nothing wrong. I went along with my normal day. I might have worn an American flag, but I'm an American and I'm proud to be an American."