UK Today News: Cristiano Ronaldo Blessed With A Baby Boy
Soccer star Cristiano Ronaldo announced that he has fathered a baby boy on Saturday.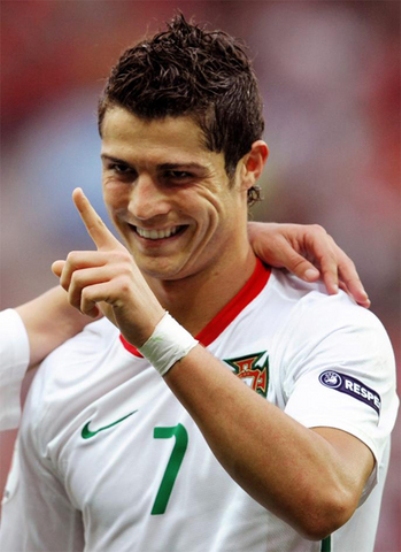 Cristiano Ronaldo (picture)
The player from the Portugal team, wrote on his official Facebook page,
"It is with great joy and emotion that I inform I have recently become father to a baby boy."
Cristiano Ronaldo who is just 25, was linked with Kim Kardashian said that he will raise the kid on his own. The identity of baby's mother has not be revealed.
On this Cristiano Ronaldo writes, "As agreed with the baby's mother, who prefers to have her identity kept confidential and my son will be under my exclusive guardianship."
It was rumoured that the mother is an American.
Ronaldo's youngest sister, Katia Aveiro confirmed the birth to one of the local newspaper. She says,
"He is very happy, of course, who wouldn't be happy to have children?"
She informed that the baby boy has dark eyes and hair like his father.
Aveiro also told that Ronaldo would make an official announcement soon after he returns from Madrid. Ronaldo is in Madrid, taking care of certain professional matters.
"The news is true, but he doesn't want to talk about it. It's his personal life and when he wants to, he will talk," she said.