UK Today News: Cynthia Watson Self Proclaimed 'Robin Hood' Accused Of Stealing $250,000 From Roatan Charters

Cynthia Watson, a Florida citizen allegedly stole more than $250,000 from her workplace, Roatan Charters in San Antonio.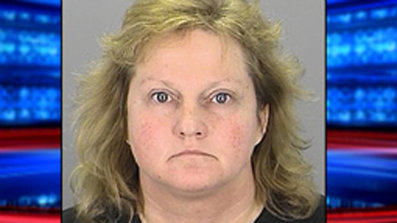 Picture courtesy Pasco County Sheriff's office

Cynthia worked for 14 years as a book keeper with Roatan Charters before being fired on October last year, from where she is claimed to have stolen a big amount of cash. She reportedly calls herself the modern age 'Robin Hood' for stealing money for not so fortunate people. This is what she told  detectives in Dade City, Florida.
When Cynthia was asked to explain her kind gestures, she stated that she had been paying for her friend's rent from the stolen money and she also helped a crying woman she met at a bar. She could not explain anything more than this to the detectives.
The Pasco Sheriff Office informed that Cynthia, 48, is claimed to have many a times cashed checks illegally from January 2003 to October 2009.