Miss Universe 2010 contestants: Rima Fakih, the reigning Miss U.S.A 2010, will represent America at the 2010 Miss Universe pageant at the Mandalay Bay Resort and Casino in Las Vegas, Nevada on the 23rd of August.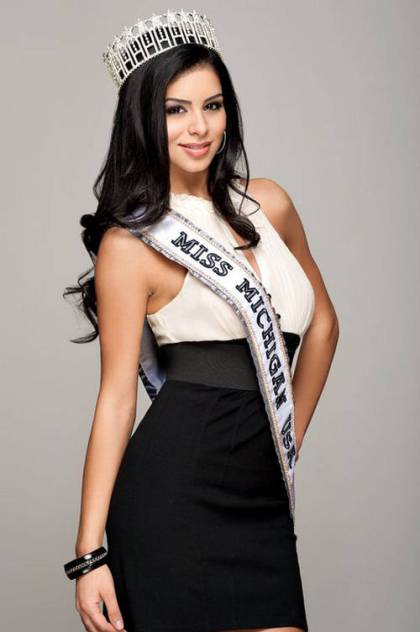 Miss USA Rima Fakih
The stunning Rima represented Michigan at the 2010 Miss USA pageant and went on to win the the title. She reportedly goes down in history to become the first Arab-American and Muslim to win the Miss USA title, besides being the third Miss Michigan to win the title. Carole Gist, was the first ever Miss Michigan – as well as the first African-American – to win the Miss USA title back in 1990, and Kenya Summer Moore was the second titleholder from Michigan in 1993.
Nonetheless, Rima Fakih has the determination and the attitude to make it all the way to the finals of the Miss Universe pageant. The 24 year old has come a long way, and will settle for nothing less than the coveted crown.
Despite all the controversies surrounding her,the world has see how Rima has taken it with grace and poise and this will surely take her a long way at the 2010 Miss Universe pageant.