UK Today News: Miss Universe 2010 Hot Top Favorites And Possible Winners Of The Crown – PHOTOS
Miss Universe 2010 Special – Who will be the Next Miss Universe 2010 Winner?
The 2010 Miss Universe pageant is just a few hours away and it is only a matter of time before a beautiful lady from one of the 83 participating countries, is crowned the 2010 Miss Universe winner from outgoing Miss Universe 2009  winner Stefania Fernandez, at the Mandalay Bay Resort and Casino, in Las Vegas on Monday, 23rd August.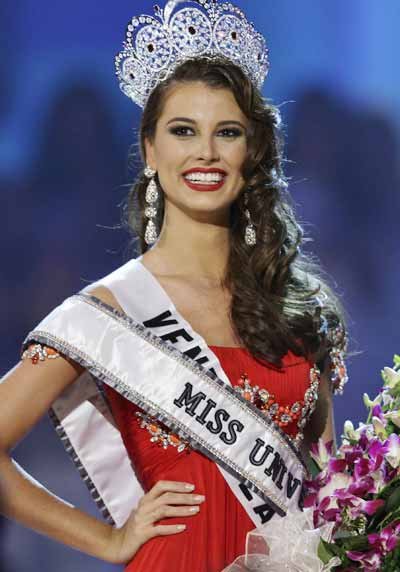 Miss Universe 2009 Stefania Fernandez
With the world getting a glimpse of these beauties in their national costumes, evening gowns and swimsuits, there is no denying the fact that there seem to be a few contestants who are being considered as really strong contenders, and favorites at the Miss Universe 2010 pageant.
So who are the hot favorites at this years Miss Universe pageant? Based on the popularity of the contestant as well as their "beauty & brains", these are the contestants who are likely to fall in the "winner" category.
1. Miss Venezuela 2010 Marelisa Gibson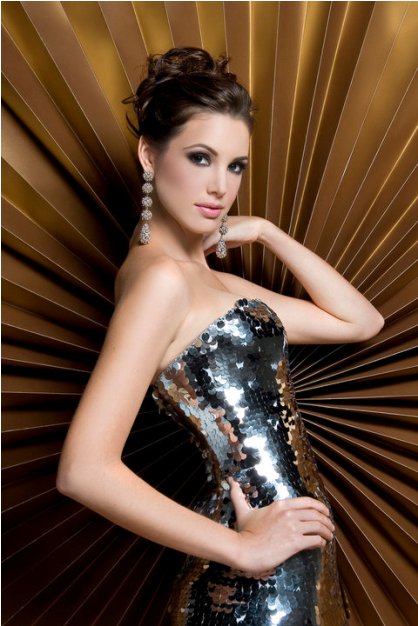 The stunning 21 year old beauty is looking at making this a hat-trick for Venezuela after her Venezuelan predecessor Stefania Fernandez won the 2009 Miss Universe pageant. With the determination and hopes set on her, Marelisa is giving her all to win the coveted Miss Universe 2010 crown.
2. Miss Puerto Rico Universe 2010 Mariana Morales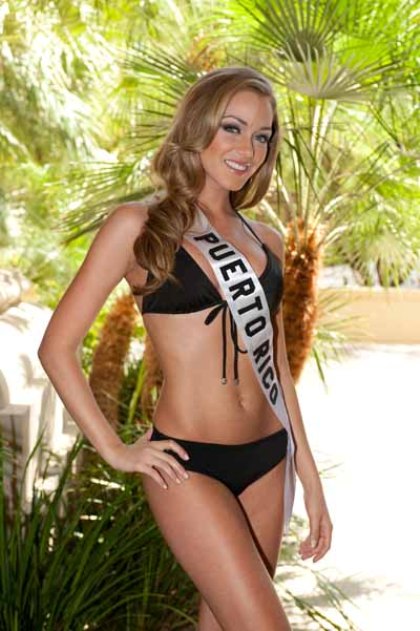 The 21 year old beauty is a model who is armed with experience to take her through to te finals of the Miss Universe 2010 pageant. She has been in the world of modeling for many years, and even won the "La Cara de Imagen L'Oreal" title back in 2005. Her next goal? The Miss Universe 2010 title!
3. Miss Mexico Universe 2010 Jimena Navarrete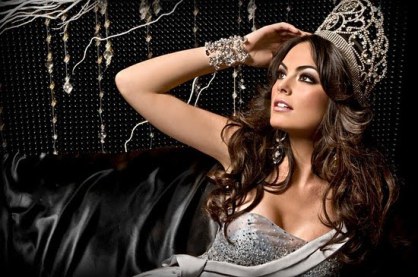 The beautiful 22 year-old Jimena is known to have come a long way ever since she won the national pageant. Her professionalism, coupled with her charm and beauty is going to take her to the top 5, and it is no wonder that she is one of the top favorites at the Miss Universe 2010 pageant.
4. Miss USA 2010 Rima Fakih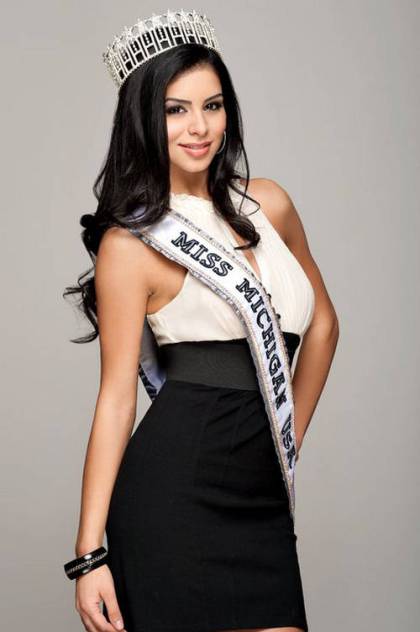 Rima has definitely come a long way after winning the Miss Michigan USA 2010 title in her hometown. The 24 year old beauty has already created history in the US by becoming the first Arab-American and Muslim to win the Miss USA title. After having come so far, Rima will settle for nothing less than the Miss Universe crown.
5. Miss Philippines Universe 2010 Venus Raj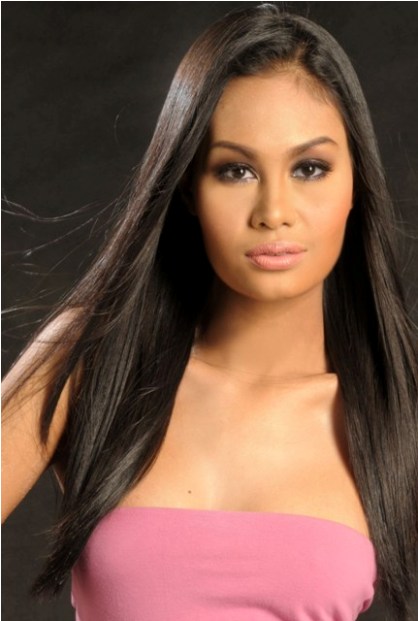 22 year- old Maria Venus Raj won the prized Miss Philippines Universe 2010 crown, only to to be dethroned due to controversies surrounding her birth certificate. However, Venus didn't give up hope, and after fighting for her crown, she was finally reinstated it a few weeks later. Despite hardships, she has turned out strong and this makes her a favorite at the Miss Universe pageant this year.
6. Miss Haiti 2010 Sarodj Bertin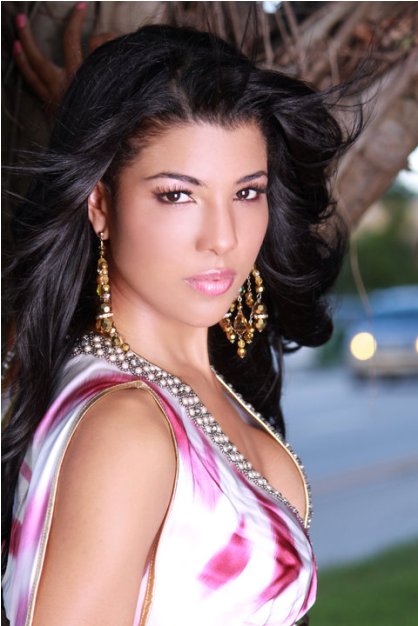 24 year old Sarodj is happy to make it to the Miss Universe 2010 pageant this year. Despite the devastating earthquake that killed thousands in Haiti earlier this year, Haiti has still managed to participate in the contest and Sarodj has become a winner already in the eyes of the Haitians.
7. Miss Russia Universe 2010 Irina Antonenko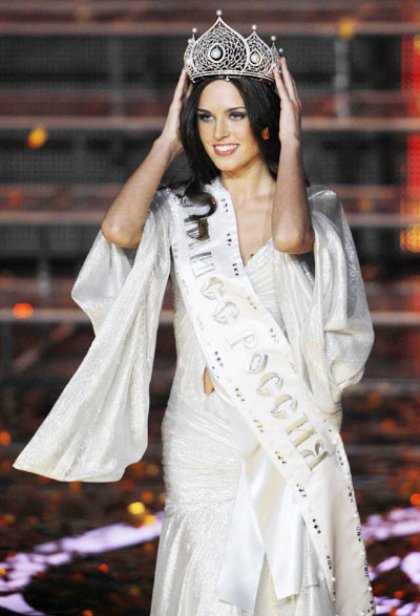 The 18 year old Russian is one of the youngest contestants at the pageant. Her good lucks and confidence are sure to take her a long way at the Miss Universe pageant.
8. Miss Colombia Universe 2010 Natalia Navarro

22 year old Natalia is not only drop dead gorgeous, she also happens to be a student of finance. She has a perfect mix of beauty and brains to make her win Miss Universe 2010.
9. Miss Jamaica Universe 2010 Yendi Phillipps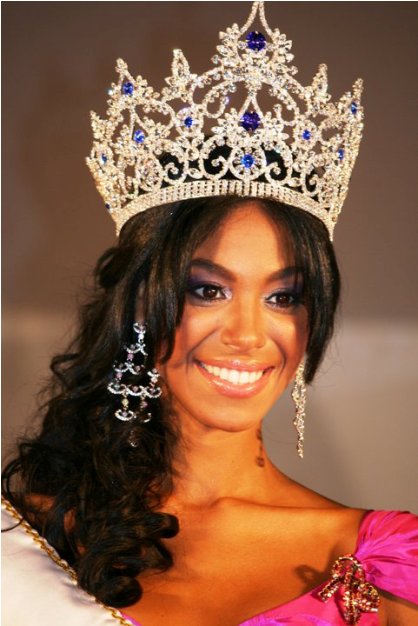 The gorgeous 24 year old Yendi is not new to beauty pageants. After winning the Miss Jamaica World 2007 title, and making it to the top 16, she worked hard and came back to win the Miss Jamaica Universe 2010 title. She attributes her passion and confidence to her late mother, who always encouraged her to do her best.
10. Miss Ireland Universe 2010 Rozanna Purcell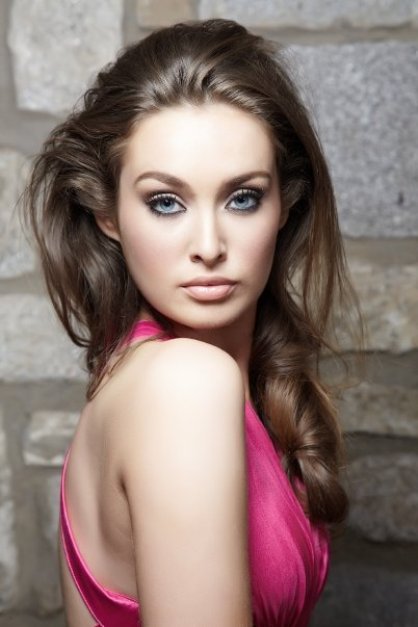 Rozanna is undoubtedly one of the prettiest contestants at this year's pageant. Not only that, she is dead serious on battling it out with the others and winning the crown. Way to go!
11. Miss Switzerland Universe 2010 Linda Fäh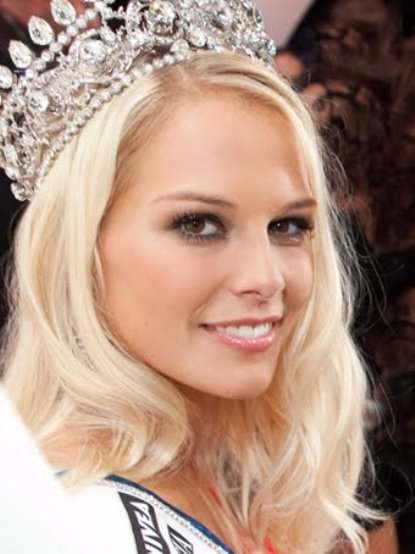 The 22 year old blond beauty, embodies femininity and grace, and has one goal right now – to take home the crown.
12. Miss Dominican Republic Universe 2010 Eva Arias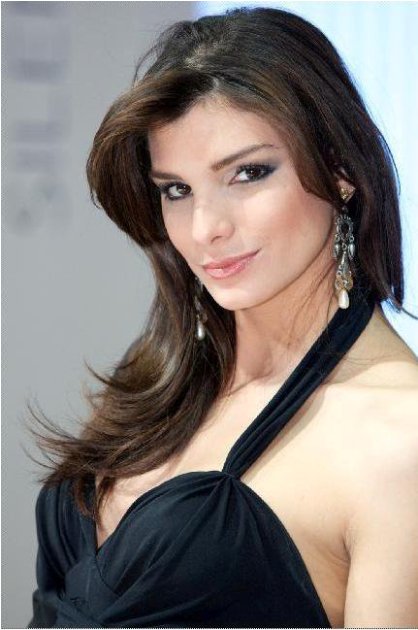 Gorgeous Eva is another contestant who never took No as an answer. After losing the national pageant, she came back and participated in it, to become the 2010 winner. The determination is present in her as she competes for the crown.
13. Miss Trinidad and Tobago Universe 2010 La Toya Woods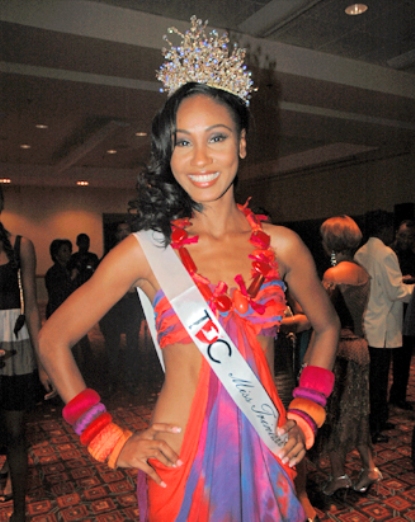 The 24 year old student of Psychology is representing her country a year after they did not participate, and La Toya doesn't want to waste any time in proving that her country can become the next Miss Universe 2010 winner.
14. Miss France Universe 2010 Malika Ménard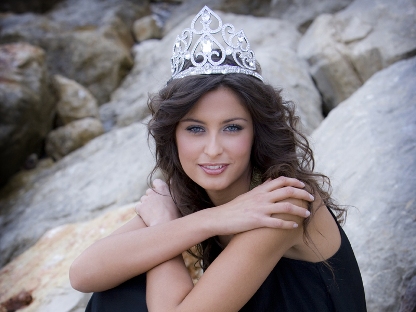 Beautiful Malika hopes to get the crown back to France this year.`Her beauty and easy going yet polite attitude could as well make her win the crown.
15. Miss Brazil Universe 2010 Débora Moura Lyra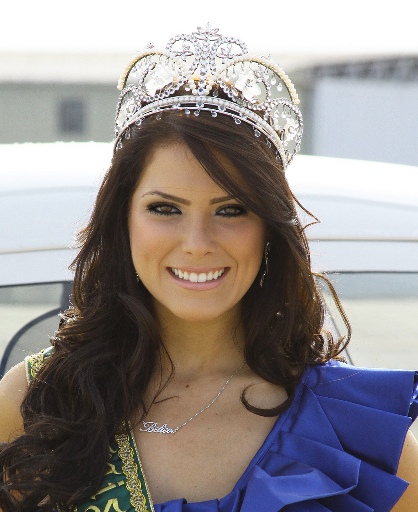 Stunning Lyra has been modeling ever since she was 8 year old. Having taken part in another pageant as a teenager, she learnt how to embody charm, while being graceful and elegant.
16. Miss Denmark Universe Ena Sandra Causevic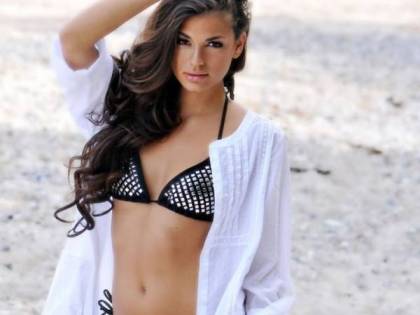 The 21 year old beauty, who is a Danish model and is a student of Communications, besides being actively involved in charities.
17. Miss Egypt Universe 2010 Donia Hamed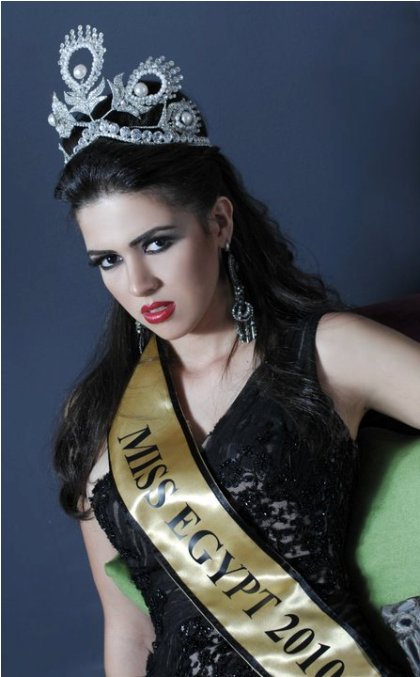 22 year old Donia is one of the very stunning contestants from the African nation of Egypt. Her beauty, along with her intelligence will make her stand out at the Miss Universe 2010 pageant.
18. Miss Peru Universe 2010 Giuliana Zevallos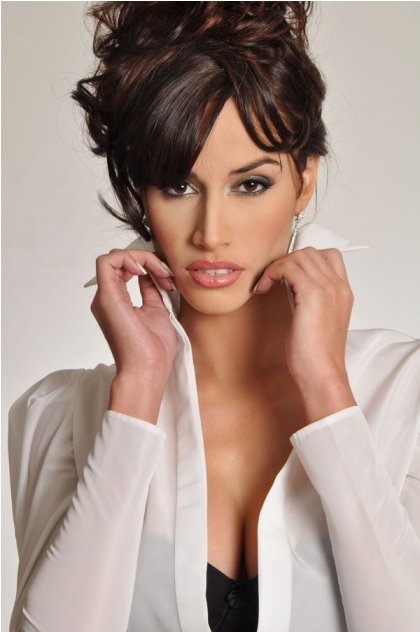 The 5ft. 11 Miss Peru 2010, has got the looks and experience to get the crown to Peru.
19. Miss Universe Great Britain 2010 Tara Hoyos-Martinez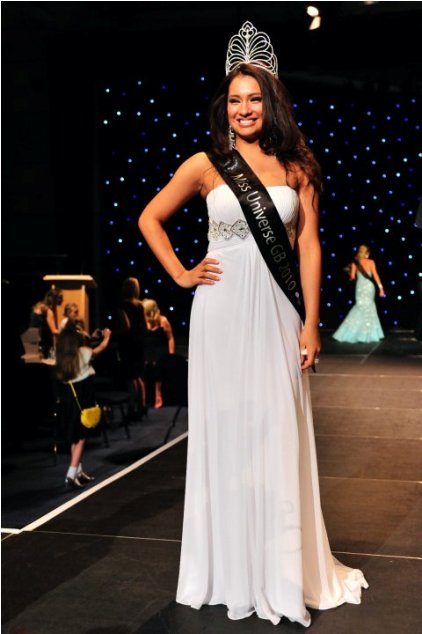 The 20 year old Tara is a student of medicine and she is a British-Colombian, and also the first Latina to represent Great Britain at the Miss Universe pageant.
20. Miss India Universe 2010 Ushoshi Sengupta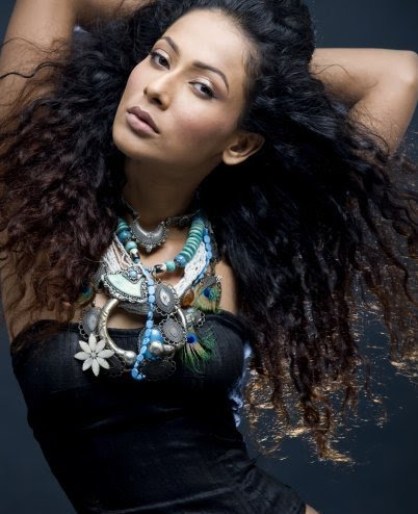 Ushoshi happens to be the first winner of the new Miss India Universe 2010 pageant, which is founded by none other than India's first ever Miss Universe winner – Sushmita Sen – who won the crown in 1994. With such a great mentor, coupled with her beauty and intelligence, she is a favorite.
So who do you think will become the 2010 Miss Universe winner?