UK Today News: Toyota Recall 2010 – 1.3 Million Corolla and Matrix Cars To Be Recalled In USA, Canada
Car giant Toyota Motor Corp, has announced on Thursday that it is set to recall around 1.3 million of it's Corolla and Matrix models in USA and Canada. The cause of the recall was reported to be defects arising in the engine control modules which may cause the cars to come to a stop.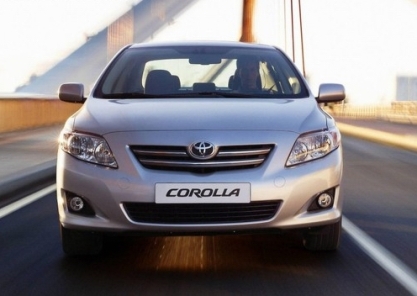 Reports state that this latest recall by Toyota will total it up to around 11 million cars that have been recalled by the car maker over the last year. In yet another recall, General Motors announced the recall of 200,000 Pontiac Vibes, since it faced the same issue.
Toyota revealed "unconfirmed reports" of a few accidents in the U.S. that were related to the engine issue. Reuters reports, "The recall covers 1.13 million vehicles in the United States and 200,300 in Canada, Toyota said. Toyota Canada said it had no reports of accidents or injuries."
The Toyota Corolla and Matrix car owners are likely to get notices about the new recall which begins in the middle of September.