UK Today News : Australia's Next Top Model Winner Wrongly Announced  On the 6th Season
The 6th season final live episode of Australia's Next Top Model faced a lot of problems when they accidentally announced the wrong winner Kelsey Martinovich and was almost going to make her acceptance speech after being crowned.
It was the host of the show Sarah Murdoch that just stopped Kelsey Martinovich and apologized to her saying that this was an error and accident.
She said,
"I'm feeling sick about this. I'm so sorry, this was a complete accident."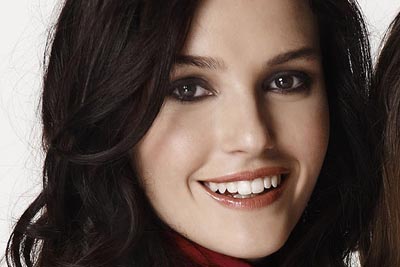 Amanda Ware Winner of  Australia's Next Top Model
Sarah Murdoch, later announced that the actual winner is Amanda Ware. She further went on to say that,
"This is what happens when you have live TV, folks," she said. "This is insane, insane, insane."
Kelsey Martinovich took the news well and was a good sport and she said,
"It's OK, it's an honest mistake."
The reason for this error on Australia's Next Top Model was as the votes went down to be so close it came to a decision of a couple of votes finally.
Kelsey Martinovich is said to be awarded around AUS$25,000 (£15,162) as an apology from Australia's Next Top Model organizers.
And as for the real winner Amanda Ware won AUS$20,000 (£12,130) cash, trip to New York along with a new car, she also was awarded a contract with Priscilla's modelling agency, adding further she a AUS$25,000 worth Levi's campaign. To top it all Amanda won a eight-page spread in the popular magazine Harpers Bazaar.