UK Today News: Engine trouble invites emergency landing for Qantas Airbus QF32

The Qantas Airways' Airbus A380 had to make an emergency landing, after experiencing some problems in the engine during take-off. The superjumbo aircraft that initiated from London, was travelling from Singapore to Sydney.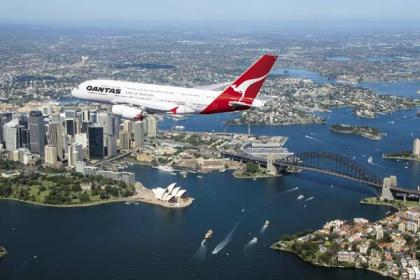 The concerned authorities of Qantas Airways reported that the pilot of flight no. QF32 sensed trouble over western Indonesia. They said,
"In line with procedure, the pilot sought priority clearance for its return to Singapore."
The aircraft carried 433 passengers along with 26 crew members.
Some of the witnesses claimed to have heard some sound of explosion. Eye witness, Noor Kanwa said, "There were metal shards coming down from the sky into an industrial area in Batam."
Sources said that one of the four engines was blackened with its rear case missing.
A380 is a giant double deck aircraft which has the capacity to carry 850 people. The world's largest passenger aircraft first flew commercially in the year 2007.