UK Today News: Diwali – The five day festival being celebrated in India

The festival of Diwali is being celebrated all over India and also by Indians living abroad. The reason for celebrating a festival is to spread love and let the near and dear ones know that they are being cared and remembered, no matter where they are.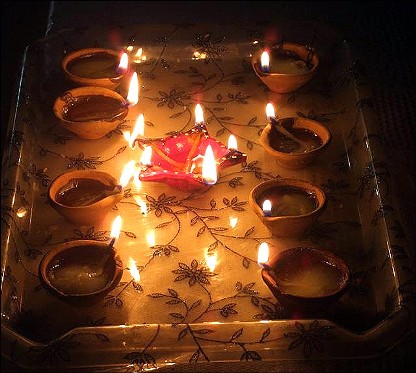 Diwali is celebrated for five days. Here are a few points of significance of each day.
The first day of Diwali is called 'Naraka Chaturdashi.' According to Hindu mythology, on this particular day Lord Krishna and his wife Satyabhama killed a demon named Naraka.
The second day is always 'Amavasya', a moonless night. On the eve of this day, Goddess Laxmi is worshipped to bless everyone with wealth and prosperity. The other story is that Lord Vishnu had killed the unscrupulous King Bali and sent him to hell.
Third day is the main day of Diwali and this day is celebrated for the kindness that Bali bestows by lighting all the lamps on earth. This was the boon given to him by Lord Vishnu himself.
The fourth day is 'Bhai Duj'- on this day, the sisters and brothers exchange sweets and gifts with each other.
The fifth day is called 'Panchami', some people also perform Laxmi pujan on this day.
The festival of lights, as it is commonly known is set to be celebrated with great cheer and all around India, the festivities is marked by diyas, fireworks, and people exchanging Indian sweets.