UK Today News: US President Barack Obama on a visit to India for three days

The President of the United States of America Barack Obama is on a three day visit to India, and he landed on Saturday to discuss Indian markets for deals with American businesses.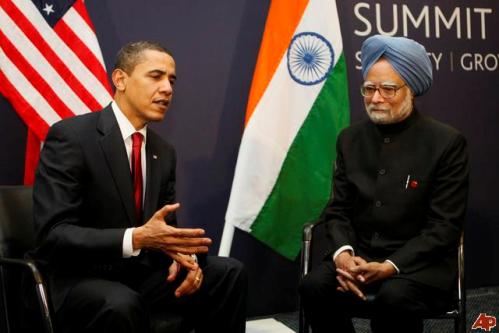 Picture credits- AP
The reason for Obama's visit is not only for business, but for a range of other aspects like political issues and how to counter terrorism with some good strategies.
Obama and his wife Michelle reached the Chhatrapati Shivaji International Airport here at 12:50 p.m. IST and they were received by Maharashtra Chief Minister Ashok Chavan. The Air force one landed him at the airport in Mumbai.
The other ministers who received Barack Obama were Union Minister for Minority Affairs Salman Khursheed and US Indian Ambassador Meera Shankar.
Obama was driven down later to the iconic Taj Hotel, where he will be staying. A lot of security is in place as Obama stays in India, many streets have been blocked till Sunday evening.