UK Today News: The Breeders Cup 2010 to be held at historic Churchill Downs

The 2010 Breeders Cup World Championships will take place for the seventh time at the historic Churchill Downs. This will be the 27th edition of the Breeders Cup, and its one of the most prestigious events and recognized globally.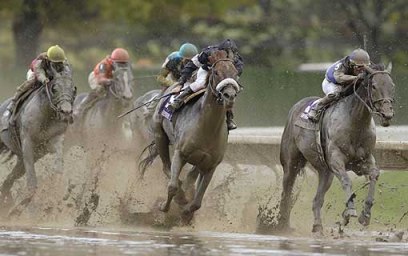 The Breeders cup 2010 this year will consists of 14 races which will take place in the span of two days and the purses total to an amount of $25.5 million.
The venue Churchill Downs is a home for the Kentucky Derby and in the past has hosted the cup in the years 1988, 1991, 1994, 1998, 2000 and 2006.
The venue also fetches the most crowds like for example in the year 1998, the Breeders Cup had 80,452 fans in attendance. The last time the Breeders Cup was held here was in the year 2006 and 76,132 fans attended the event. This year also the attendance is expected to be high as always