UK Today News: Trapped Chilean Miner, Edison Pena participated in the NYC marathon

Edison Pena, one of the 33 trapped Chilean miners was seen competing in the New York City (NYC) marathon that took place on Sunday, November 6, 2010.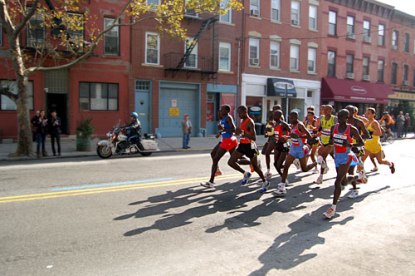 It is obviously the greatest thing to come out of almost the death trap, hale and hearty. The miners were away trapped, isolated for 70 days in a mine at Chile.
Pena who is in NYC is surprised by the welcome he got from the city.
He said, "I didn't expect it. I was a very warm welcome. People in New York are very warm."
Pena reveals that he used to run six miles every day in those muddy tunnels, when he was trapped inside. He said that was the way to stay fit physically and also maintain the mental sanity as well.
He had a great time running in the New York city Marathon 2010.