UK Today News: Nicaragua blames Google Maps error for Costa Rica invasion

Google maps has been blamed by the Nicaraguan government, following the invasion of Costa Rica a few days ago. The internet giant had to immediately update the border map between the countries, as these countries were on the brink of impending disaster due to this error.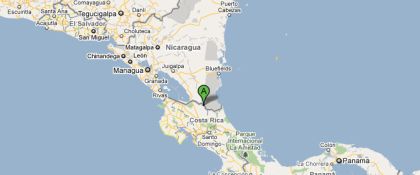 Google made statement saying, "It is our goal to provide the most accurate, up-to-date maps possible. Maps are created using a variety of data sources, and there are inevitably going to be errors in that data."
The Nicaraguan army reportedly entered Costa Rica, dropped the country's flag and raised their own, alleging that the region belonged to them. After the General was asked why he committed such an act, he stated that this region was visible on Google Maps, as a part of Nicaragua.
The Costa Rica government on the other hand, has asked for a formal explanation from Google, since such a mistake had put the country in danger. The dispute between the two countries is over the river San Juan, which was seen flowing in the territory of Nicaragua, and in reality, it belongs to Costa Rica. For quite some time, there has been a strong dispute between these countries over the river and region around it.