UK Today News: Zulqarnain Haider seeks temporary asylum in UK

Zulqarnain Haider, the Pakistani wicketkeeper who is in the news, is going through fluctuating temperaments. He announced on Wednesday that he would not be playing International cricket anymore due to the death threat that he and his family have received, after he refused to fix two games against South Africa.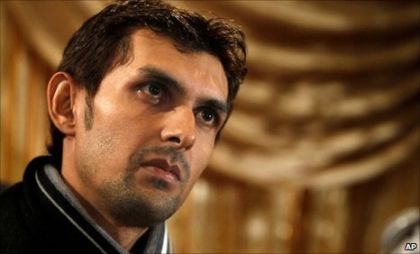 BBC reports that the cricketer has claimed asylum in UK, and is currently in UK after feeing from Dubai. However, new reports state that he can change his decision and return to playing the game at an international level, if the Pakistani b
The 24 year old cricketer said, "I have no intentions of applying for political asylum at this stage and, if the Pakistan government is ready to give me assurance of security for me and my family, I am ready to return to Pakistan. I have no issues playing for Pakistan again provided the Pakistan Cricket Board wants me to play."
The Pakistan Cricket Board has already suspended Haider's contract on the basis of violation of terms and conditions. The anti corruption unit of the International Cricket Council says that it follow up on Haider's case.