UK Today News: Latin Grammy Awards 2010 – Nelly Furtado, Camilla big winners (List)

The 2010 Latin Grammy Awards which was held on November 11, 2010, was one splendid music awards show in Las Vegas. It was held at the Mandalay Bay Events Centre, and saw Canadian singer Nelly Furtado taking home a Grammy.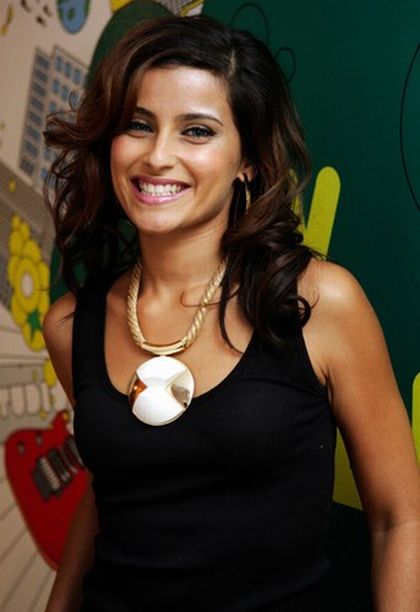 Alex Cuba, Nelly Furtado, pop music band Camila and Juan Luis Guerra were some of the artists who received recognition at the event. The Latin Grammy Awards are held on an annual level and are for Spanish and Portuguese music artists from all over the world.
Singer-songwriter Alex Cuba was awarded the best new artist and he had also earned a nomination in the best male pop vocal album category. Nelly Furtado was awarded the best female pop vocal album for 'Mi Plan'.
Camila, the Mexican pop group, took away the record of the year for their track 'Mientes', while the coveted Album of the year title was awarded to Juan Luis Guerra for 'A Son De Guerra'.
The Latin Grammy awards night was hosted by actor/ comedian Eugenio Derbez and singer-actress Lucero.
Here are the winners of the 2010 Latin Grammy awards: (Source: Latin Grammys)
Album of the year: "A Son de Guerra," Juan Luis Guerra
Record of the year: "Mientes," Camila
Song of the year: "Mientes," Camila
Female pop vocal album: "Mi Plan," Nelly Furtado
New artist: Alex Cuba
Alternative music album: "Hombre Invisible," Ely Guerra
Alternative song: "De Donde Vengo Yo," ChocQuib Town
Urban music album: "Mi Nina Bonita," Chino y Nacho
Urban song: "No Pidas Perdon," Mala Rodriquez
Male pop vocal album: "Paraiso Express," Alejandro Sanz
Pop album by a duo or group with vocal: "Dejarte de Amar," Camila
Folk album: "Tesoros de la Musica Venezolana," Ilan Chester
Rock album by a duo or group with vocal: "Fuerza Natural," Gustavo Cerati
Rock song: "Deja Vu" Gustavo Cerati
Latin jazz album: "Sambolero," Joao Donato Trio
Best Tropical Song: "Bachata en Fukuoka," Juan Luis Guerra
Best Regional Mexican Song: "Amarte a La Antigua," Pedro Fernandez