UK Today News: Chad Ochocinco and Basketball Diaries' Evelyn Lozada are engaged

After four months of dating, Chad Ochocinco has announced his engagement to girlfriend Evelyn Lozada. The Cincinnati Bengals player is reported to have proposed to the "Basketball Wives" star Lozada on Tuesday.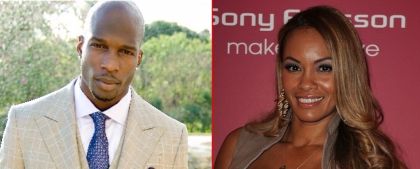 The American football player has even starred in the reality show, 'Ochocinco: The Ultimate Catch', where it revolved around 85 women vying for his attention. But the funny part is that instead of talking about these women, he talked about the 'Basketball Wives' star all over the net and that is when trouble arose. He had just fallen in love with his lady and could not stop talking about her.
Ochocinho gifted Lozada with a beautiful 10 carat diamond ring. The date of the marriage has not been announced so far. The reports state that they would like to remain engaged for a while and would let the world know when they plan to get married.