Hollywood star John Travolta and his wife Kelly Preston, are now celebrating a new addition to their family, after Kelly gave birth to baby boy in a hospital in Florida on Tuesday. Reports state that the baby weighs 8lbs 3oz.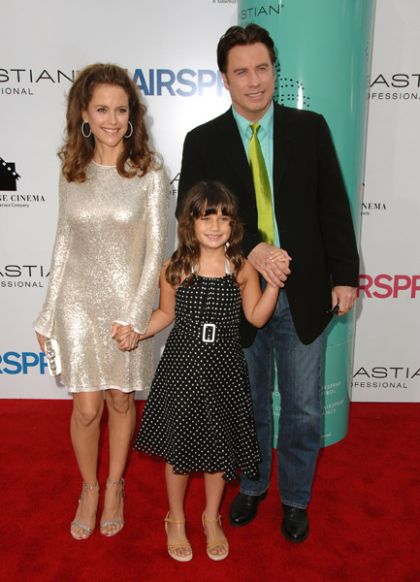 In a statement given made by the family, it read: 'John, Kelly and their daughter Ella Bleu are ecstatic and very happy about the newest member of the family. Both mother and baby are healthy and doing beautifully.'
Last month, the couple had confirmed that they are going to have a baby boy, and they had already decided to name him 'Benjamin'. In the beginning of the year, when Preston spoke about her pregnancy she said, 'It's been very easy and so wonderful. …I've had no morning sickness and the pregnancy has gone by so quickly. I feel terrific. I can't wait for the day to come.'
In January 2009, the couple's son Jett had passed away while they were holidaying in the Bahamas, ad barely two years after the incident, the couple is now in bliss. John and Preston in May, while talking about the pregnancy, also said that they were trying for a baby for years and that it's a miracle for them, and feel blessed with their new child.