South Korean Defense Minister Kim Tae-Young resigns
357 Views
November 26th, 2010
Posted by Rob
in Politics
UK Today News: South Korean Defense Minister Kim Tae-Young resigns

Kim Tae-Young, the South Korean Defense Minister, has resigned from his post, according to reports by officials from the President's office. The spokesperson for the Presidential Blue House said, "The president has just accepted the defense minister's resignation."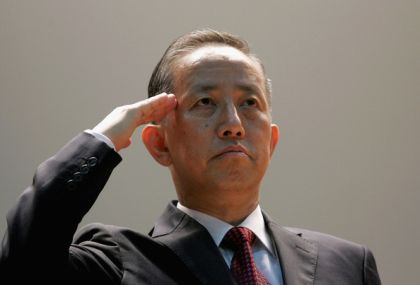 Reports state that critics have targeted the Minister for the second time, after North Korean attacked the Yeonpyeong Island of the country on Tuesday. Before this, he was answerable for the sinking of Cheonan, the South Korean vessel in March, which had raised concern around the world. The sinking had caused the deaths of 46 soldiers.
South Korea and other nations had named North Korea responsible for that incident. But the country did not hold the responsibility of sinking the vessel.
The recent attack with artillery shells by North Korea , killed two South Korean marines and two civilians, aged 60 years and left around 15 others injured.
The resignation of the Defense Minister came as a result of the lawmakers' urge for the same. Reports state that the country's military forces were not in an operational mode to face the North Korean attacks.