The Sharjah Commerce and Tourism Development Authority (SCTDA) on Sunday announced the much awaited 'Sharjah Water Festival 2010' and the F1 Power boat World Championship; which begins on 2nd December till 11th December 2010. The event is said to be one of the biggest events of the year and will be held at the Al Majaz Waterfront and Khalid Lagoon.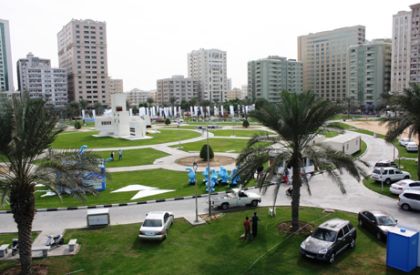 "The Sharjah Water Festival has become one of the most iconic and prominent events in the Emirate's calendar in recent years," the SCTDA Chairman Sheikh Sultan said. He also said that the event will mainly focus on Sharjah's rich culture and heritage.
The ten day event will include theatre performances of physical comedy, in addition to circus arts, heritage village and the Sinbad diving show. And in the children's area, the Black theatre show, water and sand games, pet show puppet shows, Mouj "Meet & greet", pirate shows, team community games, carnival parades and National carnival parades are in store.
From the 9th to the 10th of December, the emirate will host the F1 H2Oworld championship 2010 for the 11th year in a row.