UK Today News: Amy Carrier, a 20 year-old law student from Liverpool, was crowned Miss Great Britain in Weston-super-Mare. She beat 57 other gorgeous women to win the title. While expressing her wishes, Carrier said that she hopes to be a good role model for all young women and wants to make the best of her title, by raising money for various charities.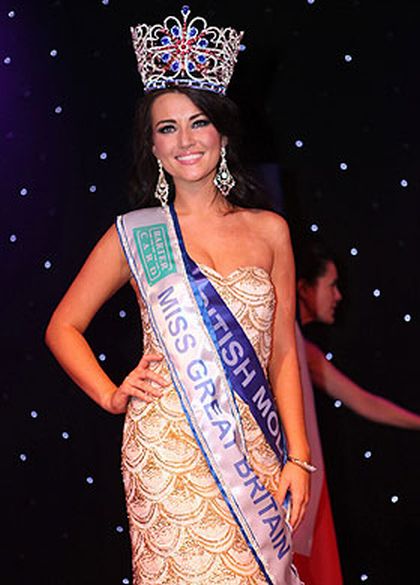 Photo Credit: Big Pictures
Part time radiography student from Hertfordshire University, Liza Lazarus, 23, was crowned the first runner-up for the event, while 22 year-old Gina Basham was the second runner -up. Amy also said that the Miss Great Britain title has fulfilled her ambitions to enter into the world of modeling.
Reports state that this is a big feat for the second runner-up Basham as well, since some doctors had told her that she would not be able to walk ever and would be dependent on the wheel chair — since she was born with only one hip. However after some surgeries, Gina managed to prove them wrong.
The newly crowned Miss Great Britain Any Carrier started modeling from the age of 14, and was the winner of the Miss Central London title. She had won her first beauty pageant at the age of 16 as Miss Llanelli in 2004.
As the winner of Miss GB, Amy Carrier will become the face of Powershot organic energy drink, besides winning a part in a movie, as well as £5,000 cash, a professional photo shoot and a luxurious star on the Amalfi coast.