UK Today News: A recent attack on Prince Charles and Camilla, by students demonstrating on the streets of London, have raised questions over the security arrangements surrounding Britain's Royal couple. The demonstrators were students, who were protesting against fees hikes. The couple was not harmed in the attack.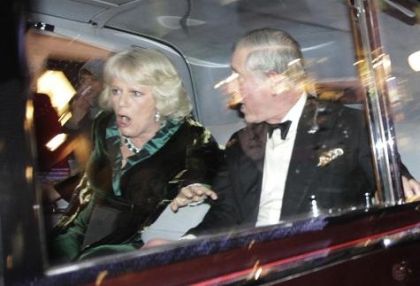 Questions have been raised on the British police and the security surrounding the car carrying the royal couple, as it was reportedly was left in the middle of the violent rioters. The demonstrators had thrown paint and bottles on the car to showcase their anger. Sources say that the couple was shaken during the incident and were visibly shocked at the behavior of the demonstrators on the streets.
The Scotland Yard Commissioner, Sir Paul Stephenson has agreed that the incident was indeed regrettable and has also assured thorough investigations into the matter. The commissioner also defended the situation saying that the crowd was in control before the attack, and it was just the unpredictable behavior of the crowd that had created the issue.