UK Today News: As temperatures rose rapidly in Scotland on Friday, the melting snow caused some chaos in the region and created floods throughout the country. Many schools and offices which were shut down over the past week due to excessive snowfall, reopened yesterday, and so did roads and railway routes.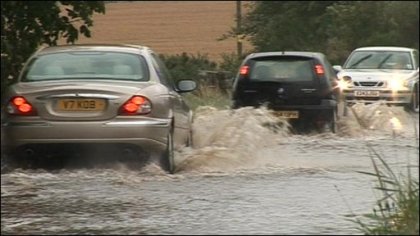 The sudden rise in the temperature to 20 degrees has resulted in damaged pipes, flooded roads had disrupted normal traffic on the roads. The access to the Edinburg airport was reportedly closed due to flooding and created chaos for those who were due to catch their flights.
Many streets in Scotland had been closed, after fears that falling snow would hurt someone passing on the street. On Thursday morning, water from a burst water pipe filled Glasgow's Saltmarket. The water had destroyed several computer systems and phones.
The temperature compared to last week was 20C warmer in some parts of Scotland.