UK Today News: Hollywood stars Scarlett Johansson and Ryan Reynolds on Tuesday, said that they have decided to split up after two years of marriage. The couple announced the end of their marriage in a statement via People magazine.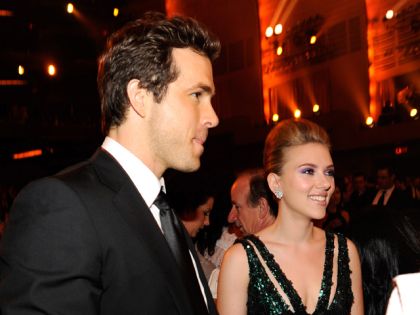 Photo: Getty
According to a press report, Scarlett said that, their filming schedules were dominating their relationships and thus the two decided to get separated. The couple said, "After long and careful consideration on both our parts, we've decided to end our marriage. We entered our relationship with love and it's with love and kindness we leave it. While privacy isn't expected, it's certainly appreciated."
Sources said that the couple had separated six months ago, without getting noticed. Later, Scarlett began to search for an apartment in New York, and latest reports state that the actress is currently with her friends in Jamaica.
Reynolds was previously engaged to Canadian singer Alanis Morissette. The 34 year old-actor was given the title of the "Sexiest Man Alive 2010" by the People magazine, two weeks ago.