UK Today News: In an attempt to make London free from air pollution, the Mayor of London Boris Johnson — who has been under pressure to make effective measures for improving London's air quality — has decided to introduce electric cabs by 2020. London has been known to have the worst air quality in whole of England.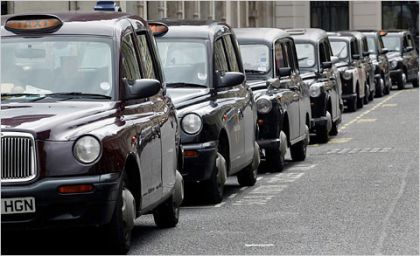 Photo: Bloomberg
According to the figures released by the city hall this year, some 4,267 people in London die every year due to long term exposure to airborne pollution. The Mayor has aimed to introduce electric black cabs in London by the year 2020, but the target clashes with the government's announcement of introducing 4000 charging points for electric cars throughout UK.
Johnson has also set a deadline to evict taxis over 15 years old by 2020, by refusing to give a license. However, critics have said that the mayor has now set a tougher target to evict taxis older that 10 years by 2015.
About 80% of the air pollution in London is caused by road transportation.