UK Today News: With Christmas just a few days away, the much awaited Christmas in Washington 2010 will be aired by TNT on Sunday, December 20, 2010, and will see Mariah Carey caroling away. This year, there will be number of famous personalities who will be participating at the star studded night, including Ellen DeGeneres, Matthew Morrison, Mariah Carey, among others.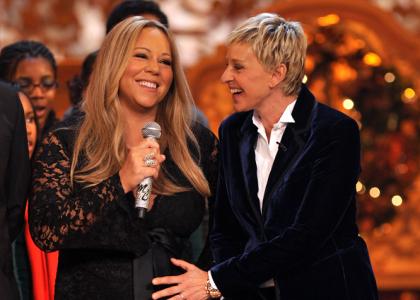 The show was taped at the National Building Museum on the 12th December, and it was the 29th annual event just before Christmas, which was attended by the US President and the first lady.
Along with President Obama's family, many other VIP's from Washington have attended this annual event, and was a very special and exquisite time to be present. The host of the event is none other than Ellen DeGeneres, and she made sure that everyone was entertained with her typical humour and style.
Pregnant singer Mariah Carey, along with Miranda Cosgrove performed, and Matthew Morrison will be seen performing too. And if that is not enough, Annie Lennox, Andrea Bocelli, and Maxwell would also be seen at the event. The "Christmas in Washington 2010" event is a must watch, especially because this a stage that will be shared by politicians as well as celebrities in the same event. Besides, it will get everyone into the Christmas holiday season.