UK Today News: The West Midlands regional police have arrested 12 men in the UK, on suspicion of preparing terrorist attacks on a large scale across Wales and England. Reports state that out of the 12 people arrested, five are from Cardiff, three from London and four from Stoke.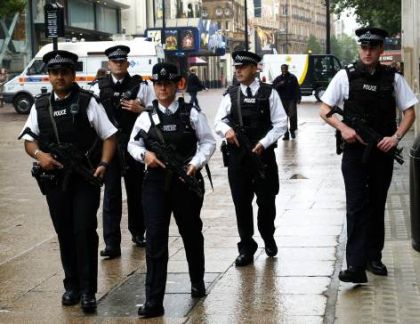 A British police spokesman said that the arrested men had all been under suspicion for preparation or instigation of an act of terrorism in the UK. The police added that the detained are aged between 17 and 28 and were arrested by unarmed officers around 5 am.
Reuters reports, "A senior Iraqi official had said last week that he believed Al Qaeda was planning attacks in the United States, Britain and Europe around Christmas, one year after a failed attempt to bomb a U.S.-bound airliner."
The United Kingdom has a distributed enforcement of law i.e. England & Wales, Northern Ireland and Scotland. In the UK, every citizen has some powers to arrest anyone who is seen committing a crime. It is commonly known as the 'citizen arrest'. The majority of constables in England and Wales have full powers to arrest, and these powers to arrest and grant have been granted by the Police and Criminal Evidence Act 1984.