UK Today News: WikiLeaks founder Julian Assange, in an interview with the  BBC, said that he expects no 'natural justice' to occur in Sweden. Assange is currently at a mansion in East Anglia under rigid bail conditions, following his arrest related to alleged sex crimes in Sweden.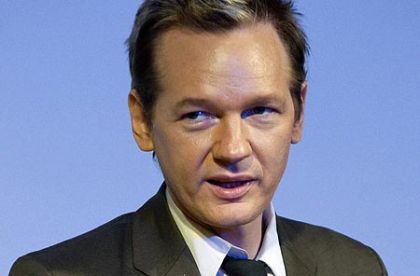 Photo Credit: Mirror
According to sources, Asange has denied all the sexual allegations against him. He says that, all the allegations have been politically motivated.
The WikiLeaks founder is right now free on bail and is facing extradition proceedings in Sweden while staying in Norfolk. "I don't need to go back to Sweden. The law says I… have certain rights, and these rights mean that I do not need to speak to random prosecutors around the world who simply want to have a chat, and won't do it in any other standard way," Assange said.
39 year old Assange also revealed that, the Swedish authorities have asked Assange and his Swedish lawyer should be restricted from speaking about the case. He also said that, the Swedish authorities want to take him to Sweden and want to hold him under such circumstances that he may not get any natural justice.