UK Today News: Former supermodel Stephanie Seymour and her rich husband Peter Brant were seen holidaying with their family in St Barts on Tuesday, after reports of an ugly divorce battles . The couple had announced in September 2010 that they had called off their divorce, which was initiated in March 2009.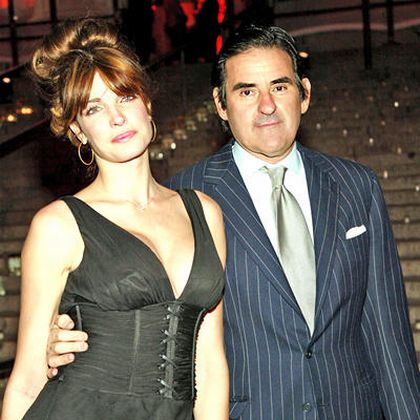 The 42 year-old beauty was spotted kissing her husband on the beach in St Barts, while husband rubbed sun tan lotion on her. Their sons Peter, 17, Harry 13 and daughter Lily had also joined the couple on the holiday in the Caribbean.
Seymour and Brant first announced their split in the year 2009 and later had battled with the allegations of drug abuse, infidelity and wild spending sprees. Brant accused Stephanie of having a drug and alcohol problem.The family had already spent millions on lawyer's fees for the divorce battle and had friends and family had also taken sides in the issue. Later in September 2010, reports emerged that the couple reconciled.
Stephanie has appeared in over 300 magazine covers including Playboy, Vogue, Sports Illustrated Swimsuit Issue, and has been modeling since she was 16 years old. She is also known for her relationship with Guns N' Roses singer Axl Rose, and was previously married to Tommy Andrews and has a son with him.