UK Today News: Large number of homes in Northern Ireland is facing water scarcity, due to the pipe bursts during the freezing temperatures. According to sources the condition shall continue for a few more days.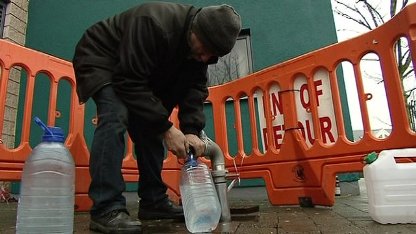 The Northern Ireland Water said that some 40,000 people are without running water across 74 towns and cities. Some families are depending on the bottled water for eight days which are been supplied at 18 centers.
Liam Mulholland from the NI Water said, "Having clean drinking water is a very important aspect of life and we are trying to get that system back up and working as fast as we can." Certain sources are of opinion that such a shortage can also lead to health problems.
Public servants are working their best to fix the emergency situation. According to the NI Water, the company was flooded with calls from public and had dealt with 6,000 calls on Tuesday alone. Several houses are still awaiting help from the NI Waters.
Sources: Guardian