UK Today News: The United Kingdom welcomed the new year with the most spectacular fireworks at mid night. Thousands gathered to see the fireworks at the open air parties around the UK.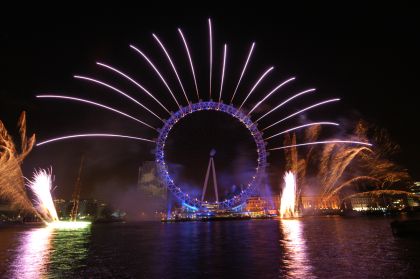 Reports state that some 250,000 people had witnessed the eight minute long fire works at the London Eye. The Annual Hogmanay party at Edinburgh was also attended by 80,000 people.
People from around the world had come to the UK to witness the event in London. Some tourists fro Australia had traveled to London and said, "We've been queuing up here since midday and I think these are the best fireworks I have ever seen. It was awesome."
The New Year celebrations will continue on Saturday, as about half a million are expected to attend the 25th New Year's Day parade in Westminster. The event will feature 10,000 musicians, cheerleaders and other performers. Amidst the celebrations, the police had made 77 arrests overnight out of which 24 were arrested for public order offences.