UK Today News: After water was restored to the thousands of families by the Northern Ireland Water (NIW), the company has apologized to its customers for the water crisis. The director of customer service of the NIW said that some one million contacts were received from the public.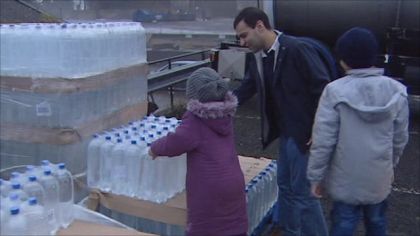 The former chief executive of NIW, Laurence Mackenzie resigned after being pressurized due to the crisis. Mackenzie will formally leave his post on Friday and had failed to appear before the Northern Ireland Assembly committee for Regional Development.
Chairman committee Fred Cobain who criticized his non appearance said, "He has a responsibility to those people. As far as we are concerned he should have been here and he is not." The company officials have been providing with evidence about the handling of crisis.
According to Mr. Mulholland, during the crisis, the company had received 6,000 calls on Boxing Day alone about the system being "quite simply overwhelmed".