UK Today News: The price of Motorola's Xoom tablet PC, apart from being power packed with features, has a price tag to hit hard on the consumer's pocket. The tablet in the UK is said to cost £720 – inclusive of VAT.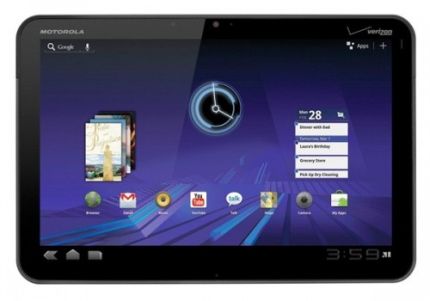 The marketing chief of Motorola Mobility Bill Ogle said, "Light, powerful and fundamentally different than anything else on the market, Motorola Xoom leverages the very best technology available today to redefine what a tablet experience can be." According to Motorola, the tablet market has been redefined by the device.
The Xoom features a dual core processor, Honeycomb Android OS, 10.1 inch HD screen, front facing camera and a rear 5mp camera. But at the same time, it will be severely criticized by the consumers due to it's price tag. Motorola still hopes that it may, in due course, catch the attention of at least those who like the Ipad.
Bill also state that the software used in Motorola's Xoom is specifically designed for tablets.