UK Today News: Concerns are rising as the teens in the Frayser high school and Memphis High School, Tennessee, are marching towards an increasing number of teen pregnancies. The number of teen pregnancies reached 90 in a year, in a Memphis high school.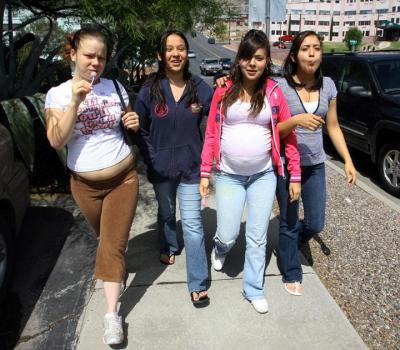 While the figures were even worse in the Frayser High, where the teen pregnancy rate was 15 to 25 percent, the school authorities are striving their best to at least bring down the rates of pregnancy in the respective schools.
According to Deborah Hester Harrison, executive director of Memphis Girls' inc. the culture of the media has been responsible for the situation and even the shows on TV like 'Teen Mom' are a provoking factor. "So much of our society is sexually oriented," she said.
In order to bring the situation under control, the local authorities are planning to launch a campaign which will educate students, especially teens during the school hours as well as after school hours. The campaign will persuade the girls to refuse or at least to use protection if they have decided to have sex.