UK Today News: Late singer Michael Jackson's doctor, Dr. Conrad Murray has pleaded not guilty in the involuntary manslaughter of the singer. Jackson died in June 2009 at the age of 50, due to overdose of the anaesthetic propofol.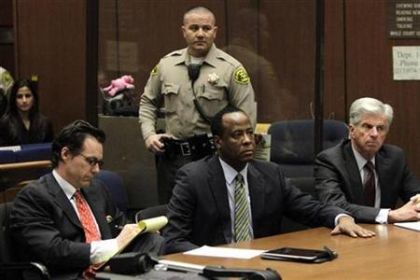 According to prosecutors, the doctor was treating him from insomnia and gave him a dose of propofol. But the "Thriller" singer died as Murray could not take proper care after the dose was administered.
The doctor said that he did not give him anything that was lethal. In a hearing earlier this month, sources said that Murray was trying to hide the fact that he had administered propofol to Jackson. Propofol is a powerful anaesthetic given to patients during surgeries.
According to a police detective, Conrad had tried to give Jackson many mild medicines before giving him propofol so that the singer could get some sleep. However, the defense said that Jackson's already deteriorated condition had led to his death.