UK Today News: The revised version of the Hyundai i10 car, will hit the UK in the month of March. Reports state that changes have been made on the basis of its looks, and the car has been modified to resemble the recently launched models like ix20 and ix35. The price range of the car starts from £8195.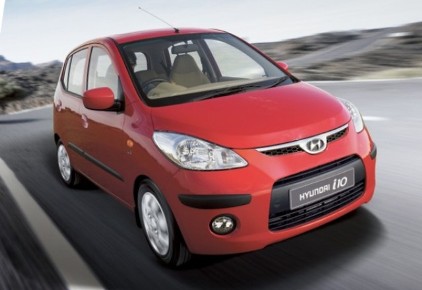 According to sources, one of the versions of the car, the Blue emits less Co2, with an official figure of 99g/km. The car is quite understandably exempted from London Congestion Charge and Vehicle Exercise Duty. The Blue has some amazing features to make it a promising fuel efficient car, and it is a vehicle to look forward to.
It has a 1 litre, three cylinder engine, which was replaced by the 1.1 litre unit. Moreover the same engine is also used in the non blue versions.
The other versions of the car include the Classic, Active and Style. All the Hyundai i10 versions features include six speaker stereo with an i-pod plug in, air conditioning along with Hyundai's Five year Triple Care Package.